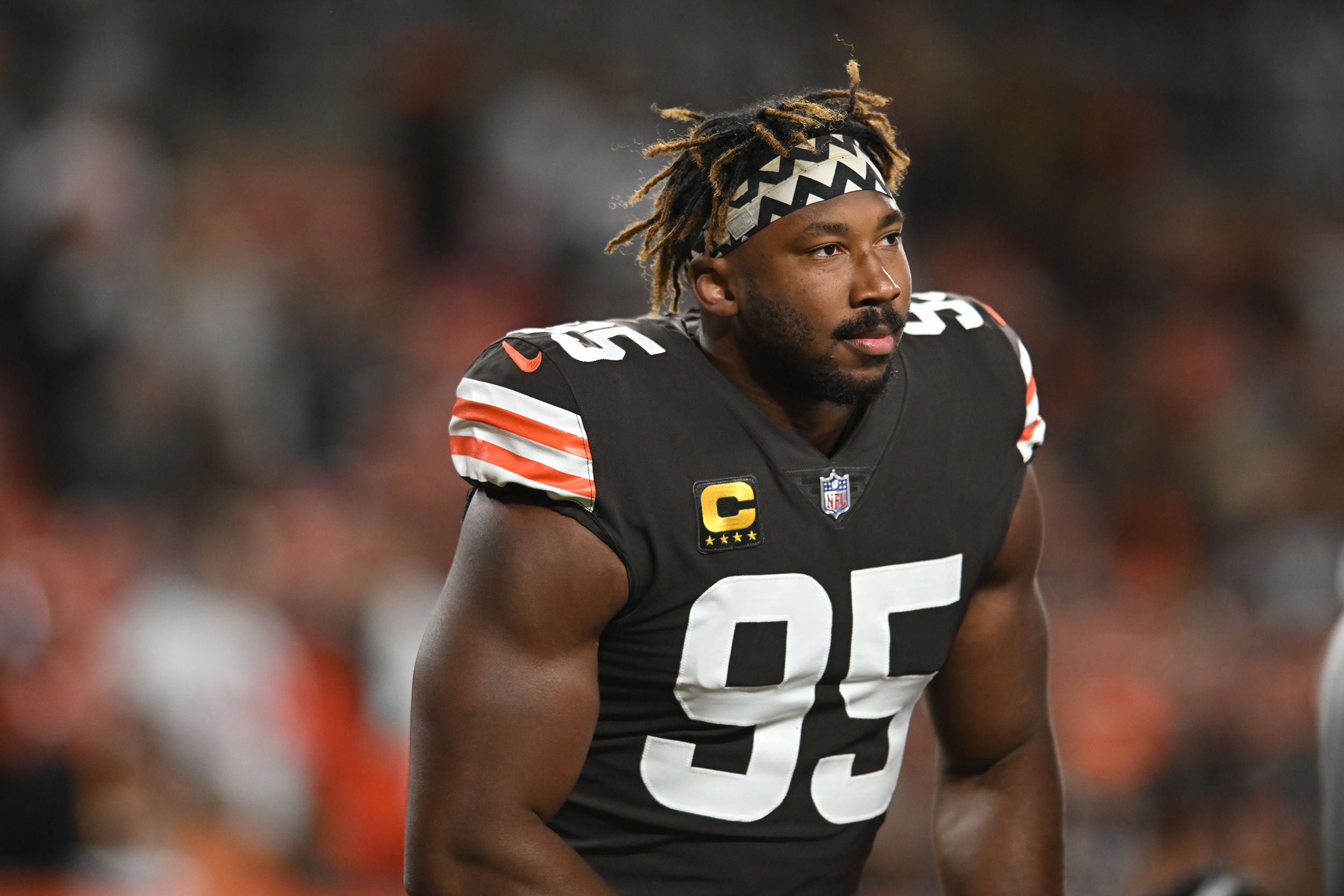 Newly released video is shedding light on the aftermath of Monday's car crash that left Browns defensive end Myles Garrett and a female passenger injured.
On Tuesday, body camera footage from the Medina County Sherriff's Office showed the Cleveland Browns defensive star and a woman on the ground after the Porsche Garrett was driving slid off the road.
Garrett was sitting in the grass and speaking as firefighters checked on him for injuries. The crew later helped him up and walked him to the ambulance while blood gushed from his right hand.
The unidentified female passenger was seen lying down as EMS workers tended to her. Both she and Garrett were taken to separate area hospitals with non-life-threatening injuries.
The extent of Garrett's injuries is not known at this time, but his agent Lynn tweeted that the player "has been alert and responsive" following the "one-car accident."
"The Garrett family would like to thank the medical personnel that got Myles and his passenger out of the vehicle and safely transported to the hospital," Lynn said in the statement.
He has since been released.
After defeating the Pittsburgh Steelers 29-17 on Thursday, the Browns are scheduled to play in Atlanta against the Falcons this upcoming Sunday.