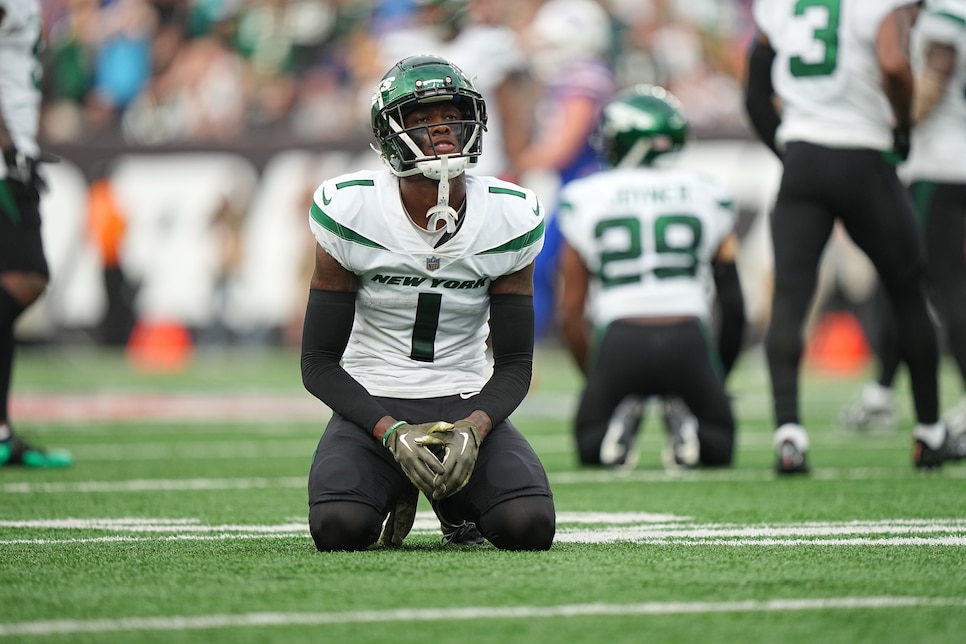 Despite being in the midst of one of their best seasons in the last decade, the New York jets are still finding ways to still be.. the New York Jets. After winning what felt like a franchise altering game over the buffalo Bills, the Jets followed it up with a huge dud in New England, losing their 14th straight game to Bill Belichick and the Patriots.
It was the seven consecutive season sweep for the Patriots over the Jets.
What made matters worse was not just what Zach Wilson did (or didn't do) on the field but what he said after the game, refusing to take any blame for the offensive struggles during the 10-3 loss.
This has led to many Jets players to turn on the team's starting quarterback including the team's standout rookie cornerback Ahmad 'Sauce' Gardner who liked a tweet bashing Wilson:
On Monday, Jets head coach Robert Salih refused to name Wilson the team's starting quarterback for Sunday's game against the Chicago Bears, leaving the door open for the team to bench Wilson.
Regardless if he's benched or not, Wilson has lost a lot of trust and respect in the locker room.