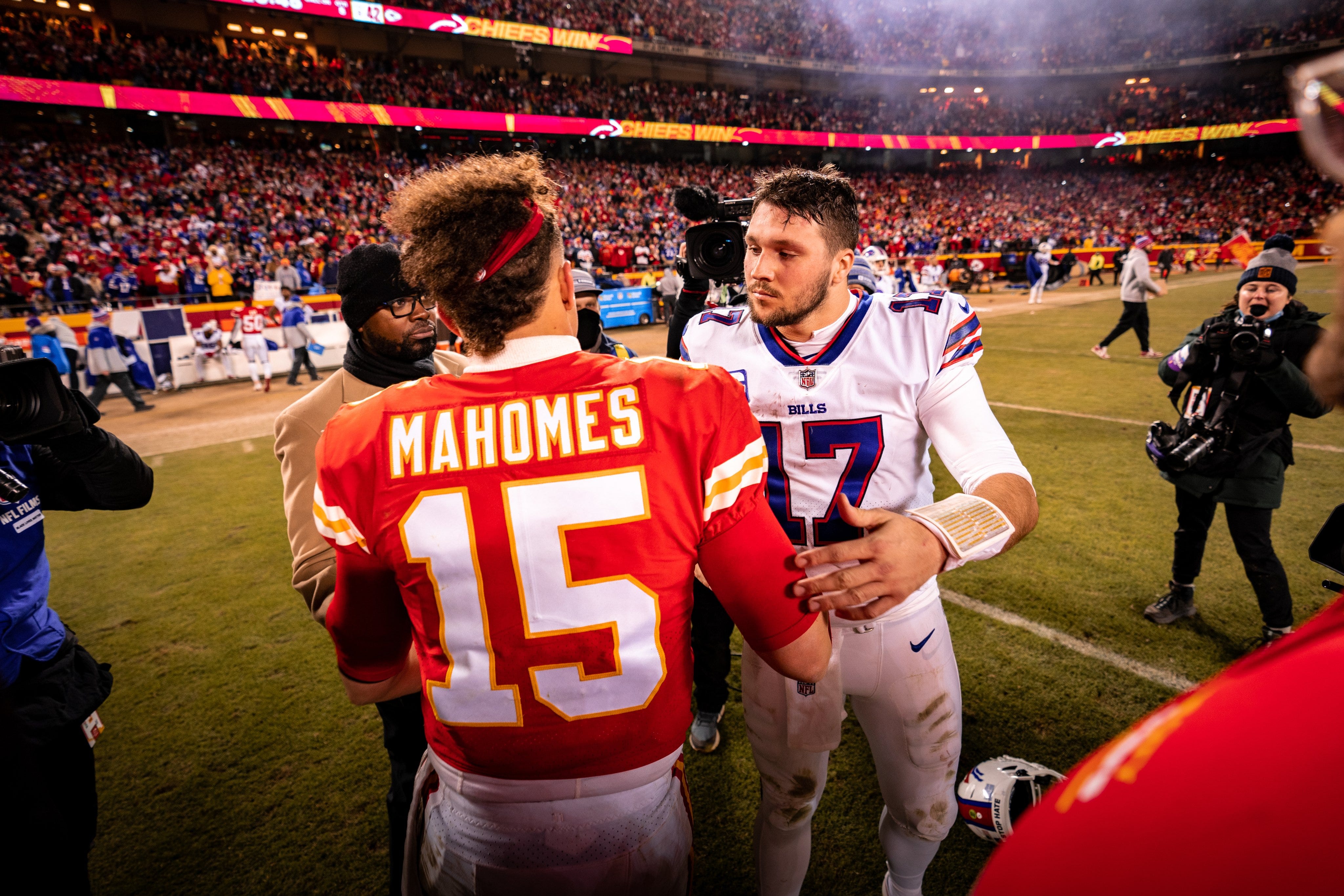 If the Buffalo Bills and Kansas City Chiefs both advance to the AFC Championship Game, the game will take place in Atlanta. Before it's even known if the game will take place, fans are already trying to secure their ticket for the showdown. The league advised both teams to begin selling tickets ahead of the game in case both teams make it and fans from each side wasted no time buying tickets.
On Friday, the NFL announced that more than 50,000 tickets were purchased by Bills and Chiefs season-ticket holders in the first 24 hours they went on sale for the game that would make place at the Mercedes-Benz Stadium in Atlanta:
The stadium in Atlanta holds 71,000.
A neutral site had to be found after the Bills' game against the Cincinnati Bengals was canceled after safety Damar Hamlin suffered a cardiac arrest on the field. With them playing one less game, and the teams being two of the top contenders in the AFC, an alternative playoff plan was put into place.
The Chiefs finished 14-3 and the Bills 13-3. If Buffalo had defeated the Bengals, they would have been 14-3 and owning the tiebreaker thanks to a previous win over the Chiefs, and would have secured the No. 1 seed.