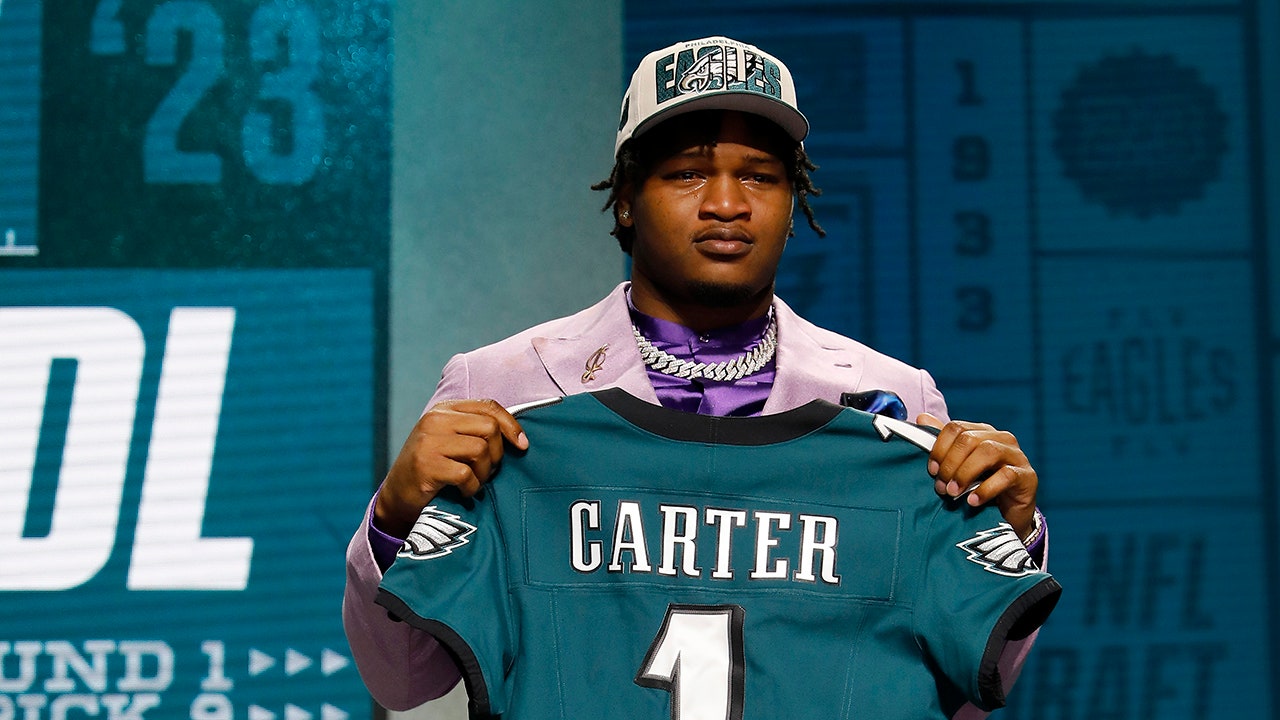 Jalen Carter's name is in the news again for the wrong reasons.
The No. 9 overall pick by the Philadelphia Eagles in the 2023 NFL Draft has now been named in a $40 million lawsuit related to his involvement in a deadly car crash that killed his Georgia teammate Devin Willock and university staffer Chandler Leroy.
Dave Willock Sr., Devin's father, filed the complaint against Carter, the university's athletic association and LeCroy's estate. LeCroy was driving the SUV Willock was in at the time of the crash — which police said reached up to 104 mph. Police also reported the 24-year-old LeCroy had a blood alcohol concentration of .197, more than twice the legal limit in Georgia.
LeCroy was reportedly street-racing another vehicle which was driven by Carter, who reportedly left the scene before emergency personnel arrived on the scene. He told the EMTs that he was a mile away at the time of the deadly crash.
According to the Athens-Clarke County Police, the single-vehicle crash happened at 2:45 a.m. ET when the 2021 Ford Expedition driven by LeCroy veered off the side of the road and slammed into two telephone poles and several trees. Willock, a 20-year-old redshirt sophomore, was reportedly dead when emergency responders arrived. LeCroy was taken to the hospital and died from her injuries shortly after.
The crash happened hours after Georgia celebrated its national championship win over TCU.
Carter, who was in early discussions for the No. 1 pick, was charged with misdemeanor reckless driving and racing in relation to the accident. He pleaded no contest and was sentenced to 12 months probation, 80 hours of community service, the completion of a driving course and ordered to pay a $1,000 fine.
The defensive tackle reportedly signed a fully guaranteed four-year, $21.8 million contract with the Eagles.