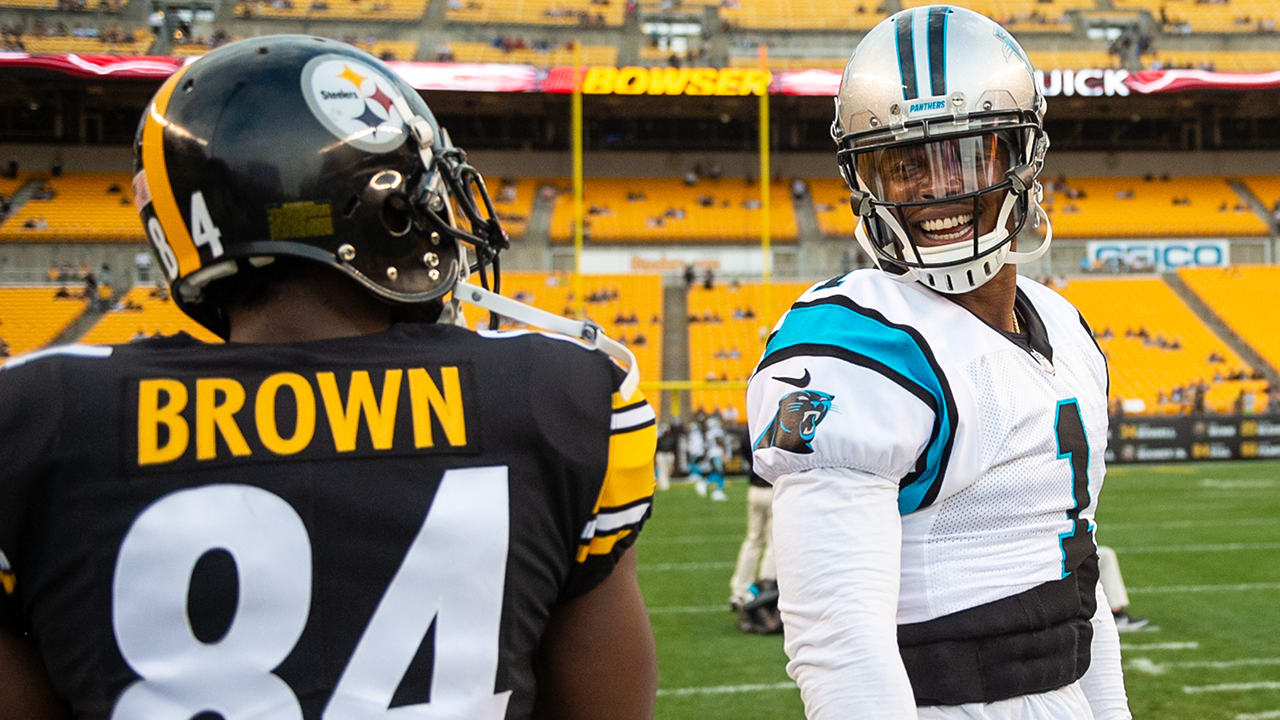 We still don't know whether or not Antonio Brown is ever going to suit up for an arena football game this year, but if he does, he apparently wants Cam Newton to play QB for his team.
A.B. is so serious about getting Cam on the field with him, he's made a luxurious offer of $150,000 to the former NFL MVP if he's wiling to suit up and play one game for the Albany Empire, a team owned by Brown.
"If anybody seen Cam Newton let him know he haven't thrown me a touchdown in a game yet and now we finally can make it happen," Brown wrote on Twitter. "I'm offering Cam 150k one game play with me please spam his account."
Cam Newton should air on the side of caution when it comes to Antonio Brown. Ever since he bought the Empire in March, his tenure as the team's owner has been a mess. Based on various reports, players and staff weren't being paid as recently as April and the team's former head coach ended up leaving the Empire over the missed payments.
The team claims that the missed payments were due to a change in payroll processors that happened after Brown purchased the franchise. In an interview on May 3, Brown said that everyone had been paid what they're owed:
Brown was supposed to suit up for the Empire on the May 27th game but now plans on suiting up for Albany's June 17th home game and based on his offer to Newton, he clearly wants the 2011 No. 1 overall pick to take the field with him.
Meanwhile, Cam Newton likely won't take Brown's offer as he's trying make his way back to the NFL after taking the 2022 season off.