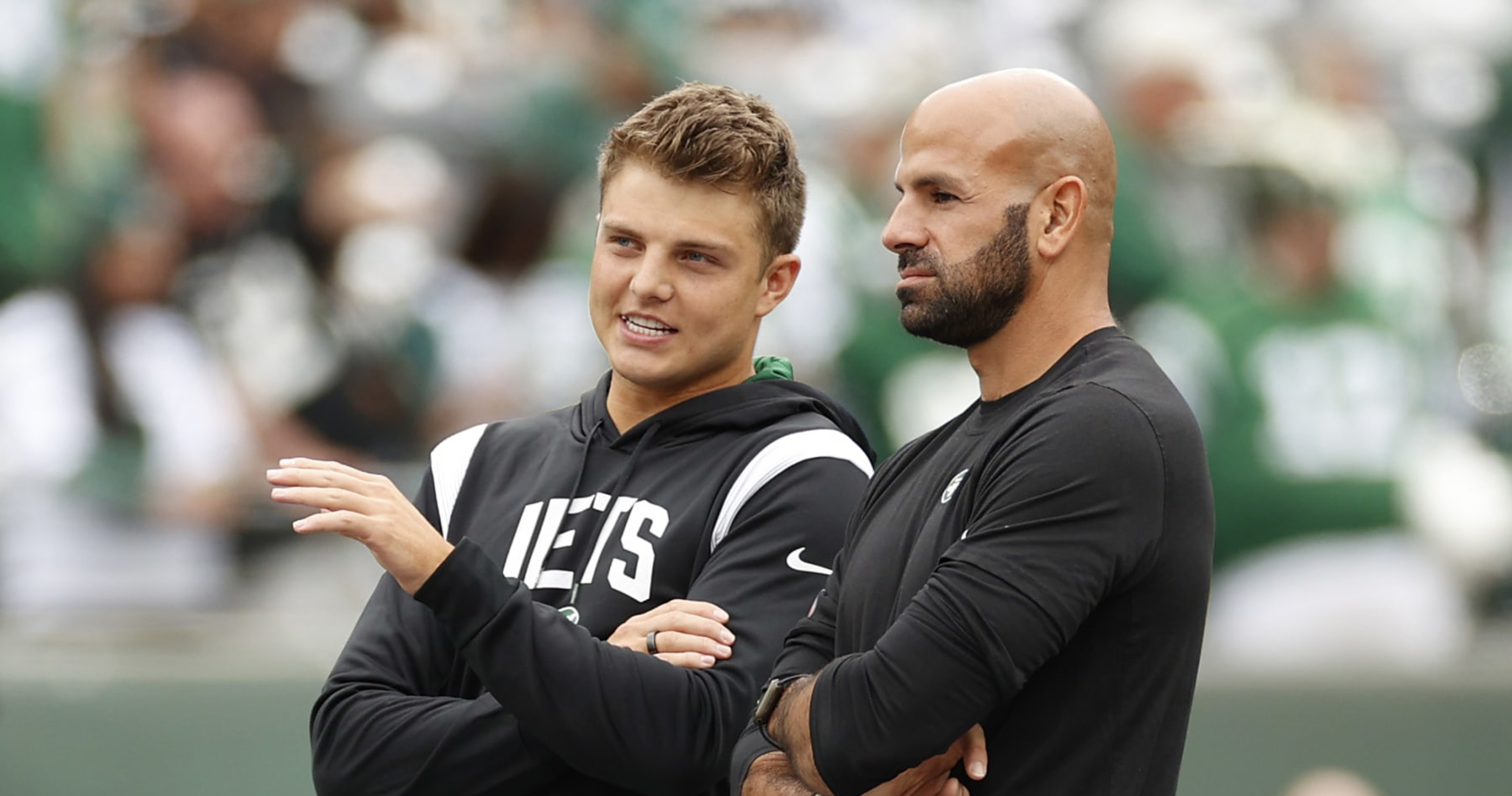 If Robert Saleh hasn't lost the New York Jets locker room, he's very close to doing so.
When Aaron Rodgers suffered a season-ending injury on the 4th play of the regular season, many people thought the Jets needed to bring in a veteran quarterback because of how bad of quarterback Zach Wilson was.
Instead, Robert Saleh opted to "rally" around Zach Wilson and make him the starting quarterback "going forward."
Two week later, that decision is backfiring on Robert Saleh as the Jets have lost two straight games and their offense looks like a complete pile of crap. The decision to keep Wilson as the starter is costing Saleh as ESPN's Rich Cimini is reporting that players in the locker room are "ready to explode."
"He's coming off as a Zach apologist," Cimini said of Saleh on the latest episode of his "Flight Deck" podcast. "And that doesn't play well in the locker room. The defense, in particular, is not happy. … This defense knows that if any other player were performing his job the way Wilson is performing his, that player would be benched.
"Trust me, there's tension in that locker room. On Tuesday morning, an off day for players, I was told that this was a hot topic among players in the locker room. I get the sense, from what I've seen on the sideline and from what I'm hearing, that this team could be ready to implode."
The Jets added a veteran quarterback – Trevor Siemian – to their practice squad. Unfortunately, he's not someone that moves the needle nearly enough as Jets fans want.
Wilson was not the answer before and he is not the answer now. If Robert Saleh doesn't realize that, he might find himself out of a job sooner rather than later.