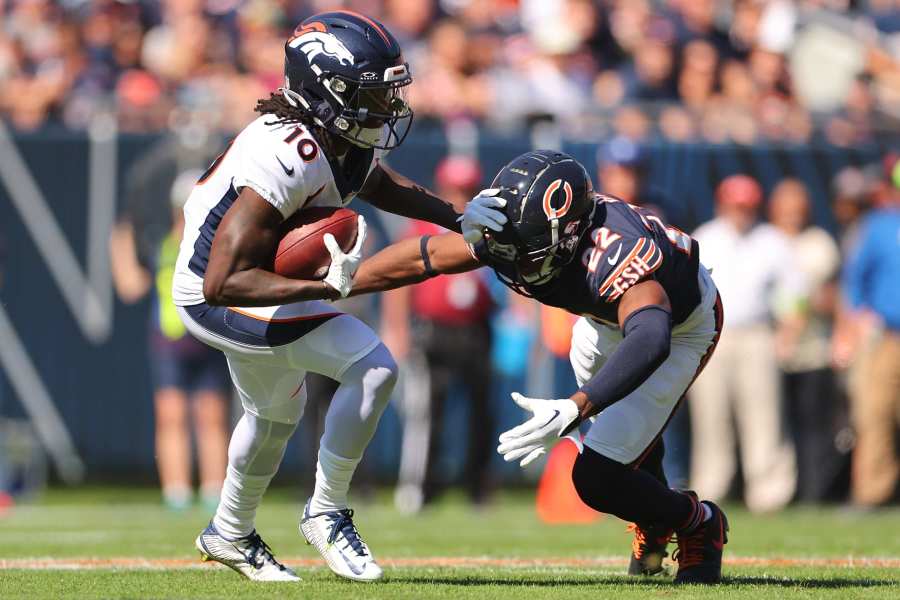 The Denver Broncos were down 28-7 to the Chicago Bears and everyone was on Twitter sharing what they thought was wrong with Denver including some of the franchise's former players.
After the Broncos overcame the deficit to defeat the winless Bears, 31-28, Broncos WR Jerry Juedy took to Twitter/X to clap back against criticism from former Broncos running back Phillip Lindsay and former wide receiver Rod Smith.
Jeudy led the Broncos with 52 receiving yards on three receptions during the win.