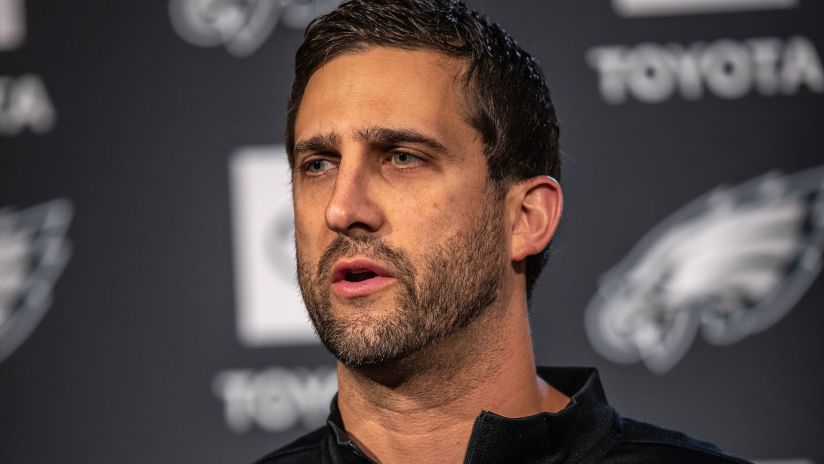 I guess that's one way to find out how competitive someone is.
Philadelphia Eagles head coach Nick Sirianni told reporters on Wednesday that he challenged some 2021 Draft prospects to a game of "rock, paper, scissors" during Zoom calls to test their level of competitiveness.
Sirianni, who was hired by the Eagles in January after three years as the Indianapolis Colts' offensive coordinator, explained he even threw in some trash talk to see which players were comfortable engaging in verbal warfare with him:
Sirianni and the Eagles have the most picks (11) of any team in the 2021 draft, starting with the No. 12 overall selection in the first round. The Draft kicks off April 29.