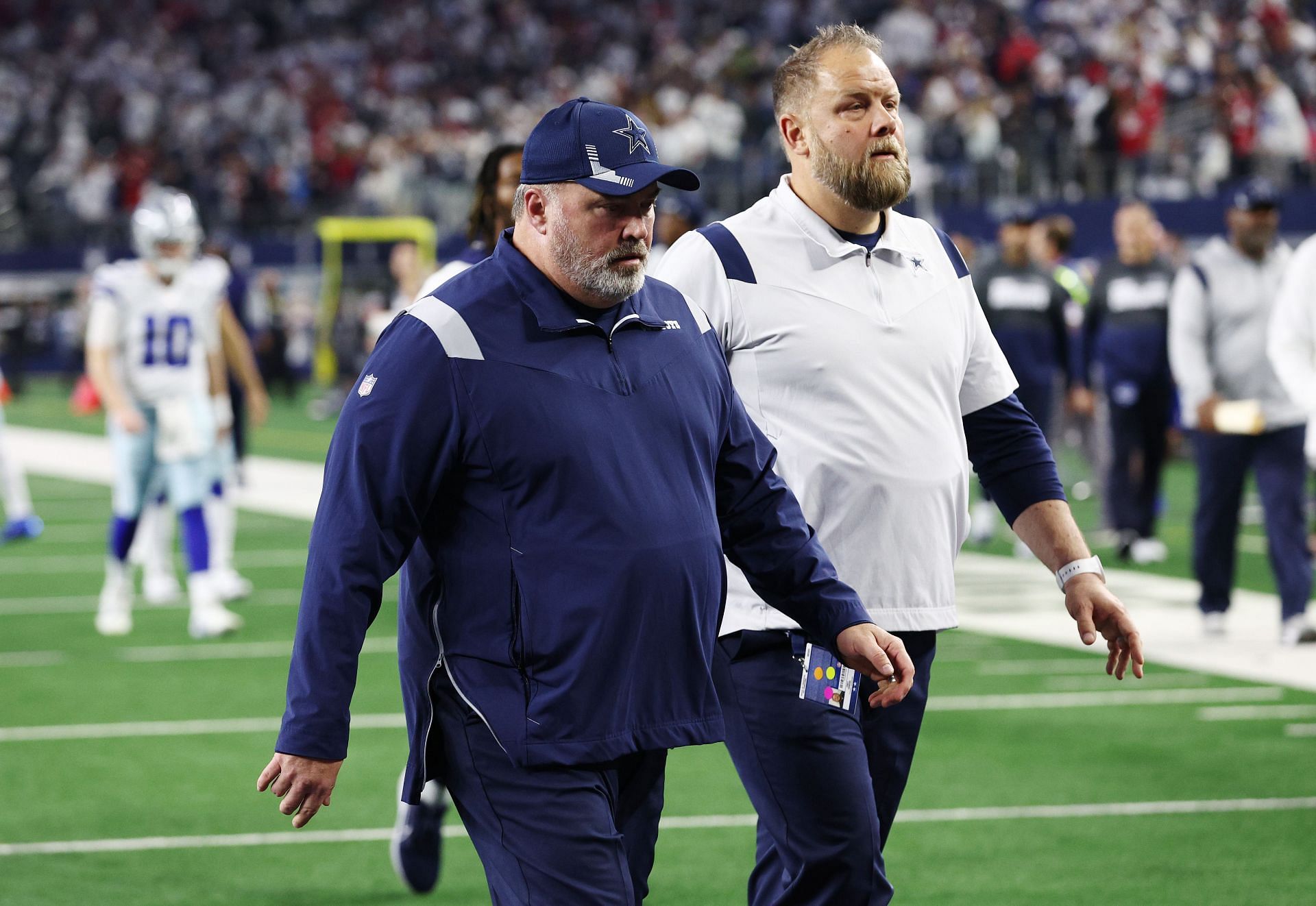 A once promising Dallas Cowboys season ended in embarrassment last Sunday after a 23-17 loss to the San Francisco 49ers in the NFC Wild Card Game at AT&T Stadium. The loss was so impactful that many believe Mike McCarthy's job as the head coach of the Dallas Cowboys could very well be in question.
One former Dallas Cowboys player and ESPN personality has seen enough and has called on Jerry Jones to get rid of McCarthy.
One former Dallas defender and ESPN personality is calling for the coach's job.
Marcus Spears took to Twitter and boldly stated, "Get rid of the Coach!!! No way bro No damn way."
It's unlikely, however, that the Dallas Cowboys move on from Mike McCarthy as Stephen Jones mentioned to CBS Sports that McCarthy will return as head coach of the Cowboys in 2022.
The Cowboys could be looking for a new offensive coordinator and defensive coordinator as both Kellen Moore and Dan Quinn are hot candidates for multiple head coaching vacancies.