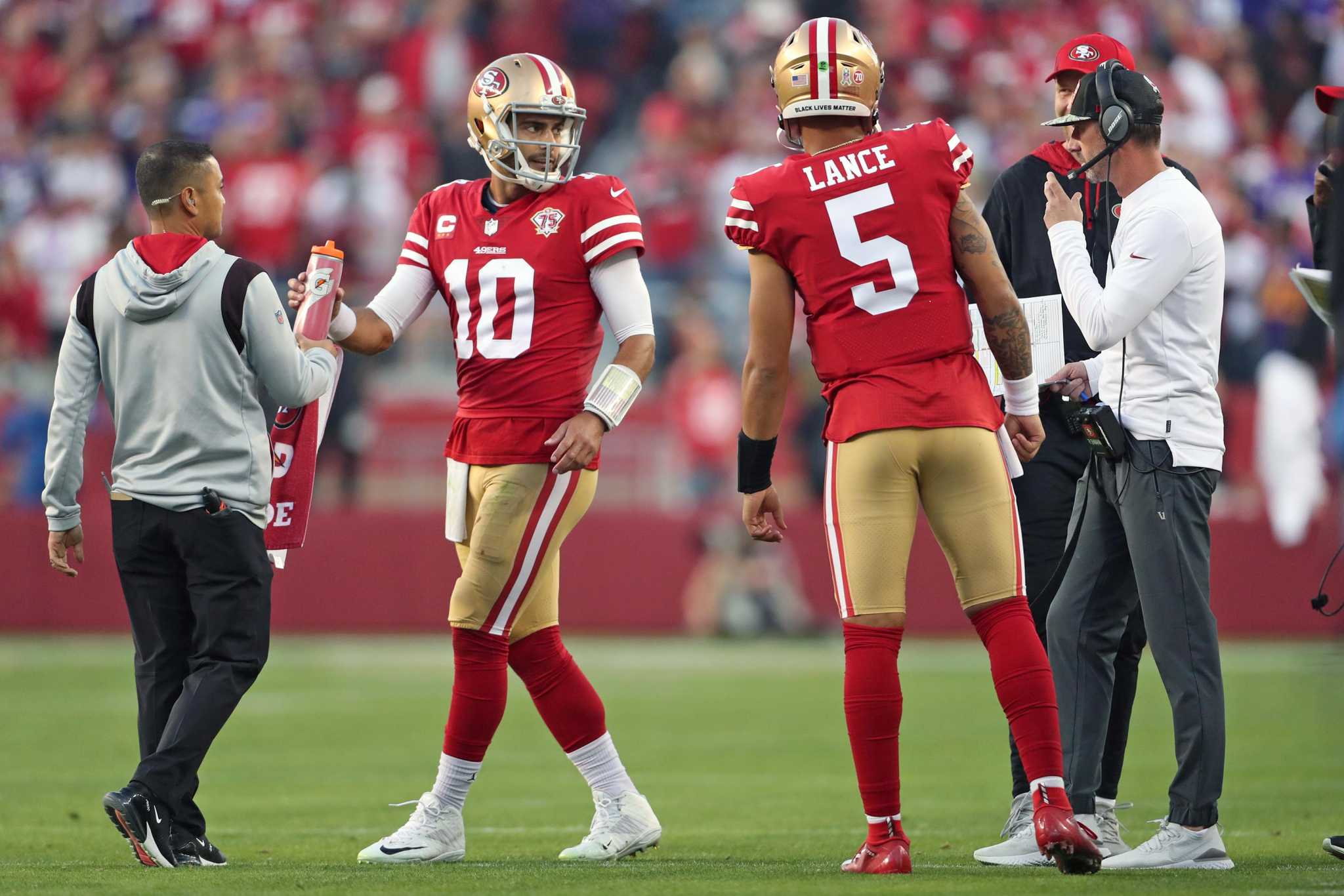 Don't write Jimmy G's 49ers obituary just yet.
According to ESPN's Adam Schefter, the 49ers may decide to keep Jimmy Garoppolo for one more year as the team's starting quarterback and it's due to the fact that Trey Lance might need more year in his development:
The San Francisco 49ers traded up in the 2021 NFL Draft to select Trey Lance with the No. 3 overall pick and many believed it was a lock he would take over as the 49ers' starter in 2022 but with the Niners still in win-now mode, as Schefter mentions and the team coming within an eyelash of making it to the Super Bowl, the 49ers' could try and run it back one more year with Jimmy G.