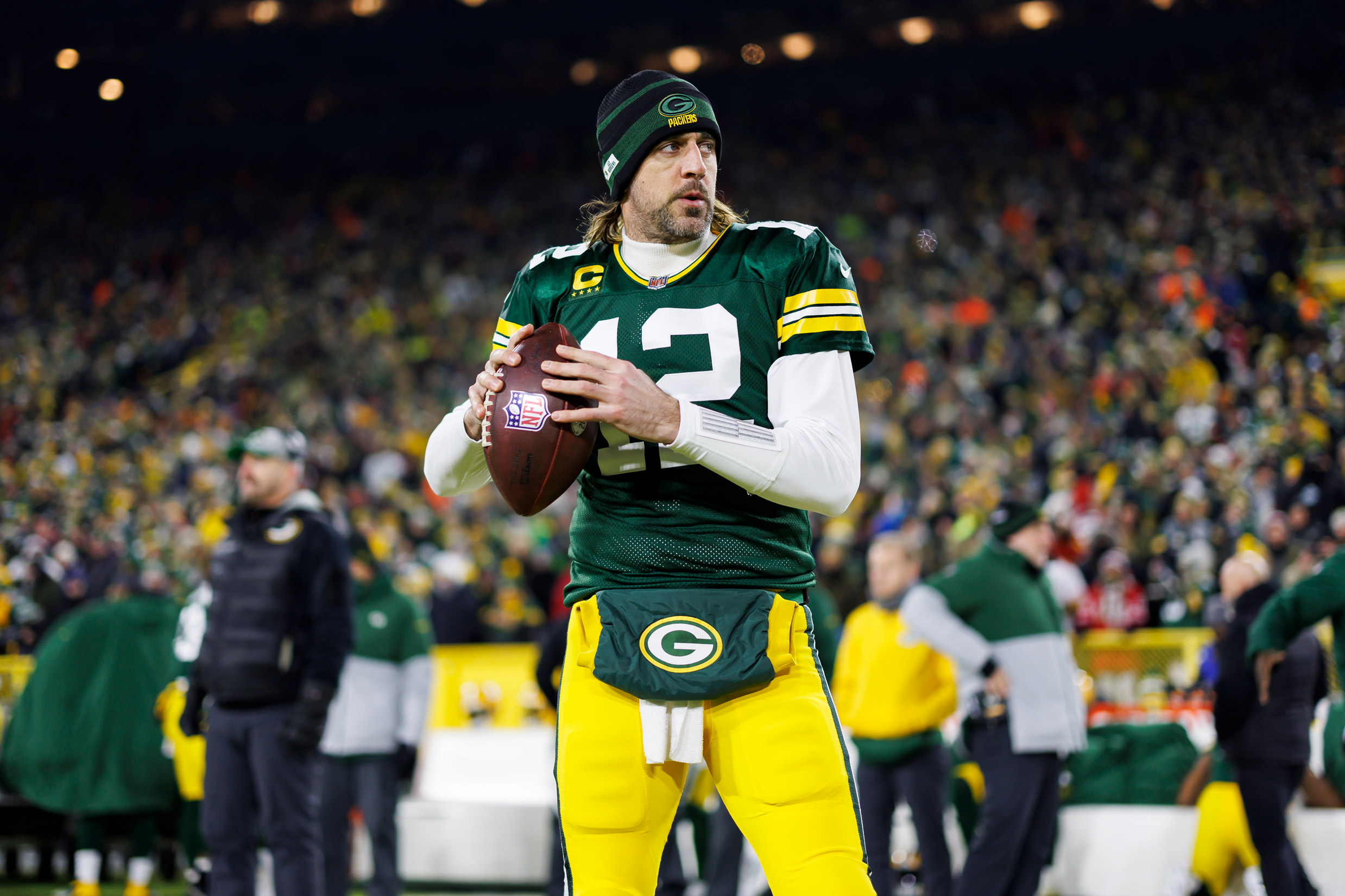 Aaron Rodgers has yet to decide on his plans for the 2022 NFL season, but the Green Bay Packers' star quarterback is expected to inform the team on his intentions 'soon', according to ESPN's Dianna Russini, whether that would be ar return for the final year of his contract, a retirement, or a trade request.
It's unclear if the Packers would even consider a trade, Russini added, but multiple teams have apparently already extended offers for the reigning league MVP.
Rodgers had also indicated that he would share his 2022 plans by March 8th, which is the end of the annual window for teams to use the franchise tag, because of his decision's potential impact on Green Bay's negotiations with pending free agent wide receiver Davante Adams.