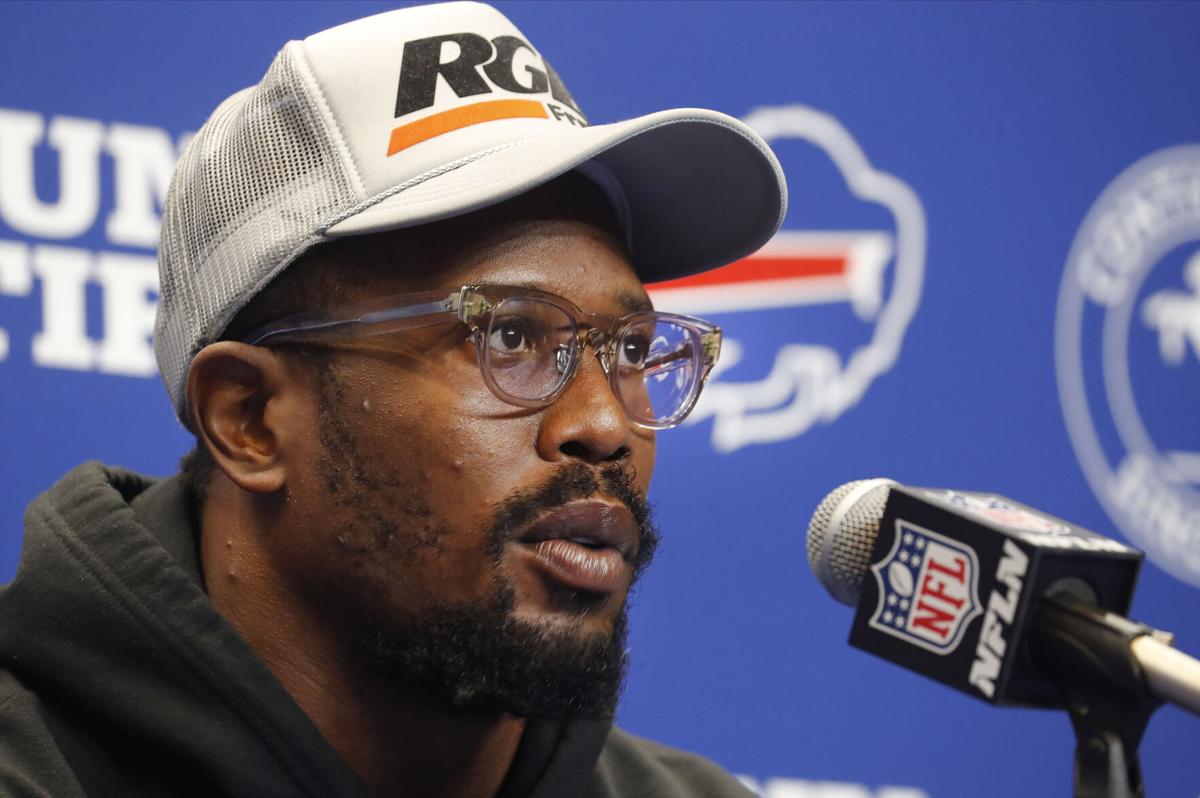 NFL star Von Miller is being sued by a women who claims he leaked a set of intimate images, taken during a consensual sex act, with two celebrations.
According to legal documents, obtained by The Blast, a women going by "Jane Doe" is suing Miller for "intrusion of private afraid" and "intentional infliction of emotional distress" and violating the law by, "intentionally distributes by any means a photograph, film, videotape, recording, or any other reproduction of another, without the other's consent."
In the filing, a lawyer for the women claims this situation is a "cautionary tale for young women that date professional athletes like Miller that think laws do not apply because of fame, money and power." He added, "However, professional athletes are not exempt from the law, and Miller's indicative, manipulative, and unlawful actions must not be condoned. The women claims she dated the linebacker and over the course of the relationship, he took "private and intimate photos and videos" of her that were not to be shared with others.
Obviously, she expected the sex tapes and photographs would "remain private" between them. The lawsuit, filed in Los Angeles County Court, claims on May 7, 2020, "in a fit of jealousy, anger, and rage" Von Miller shared the "a private sexually explicit photograph of her and Miller engaged in a sexual act to "two well-known celebrities."
The lawsuit doesn't mention who the two celebrities are in the situation, or exactly what was in the videos and images. But she says the footage was sent via Instagram to two famous people. Shockingly, according to the lawsuit, Miller's first message read, "This the b—h you want? You can have her dawg." The intimate image was allegedly sent next. A second message, the suit claims, was sent a few minutes later, saying, "This the b—h you want?"
Of course, the woman was upset at the alleged breach of her privacy, saying that any and "all intimate photos taken of her would remain private between them. Adding, she did not "consent to the release, sharing, exploit, display, publication, and/or otherwise distribution of any photographs, videos and/or recordings of her and Miller engaged in sexual acts."
The alleged victim is seeking monetary damages and an injunction preventing the Miller from releasing, distributing, or displaying the footage or "getting revenge" by sharing the images. This should include any "intimate and private body parts of her" the woman states.
Miller signed a six-year, $120 million contract with the Buffalo Bills this offseason.