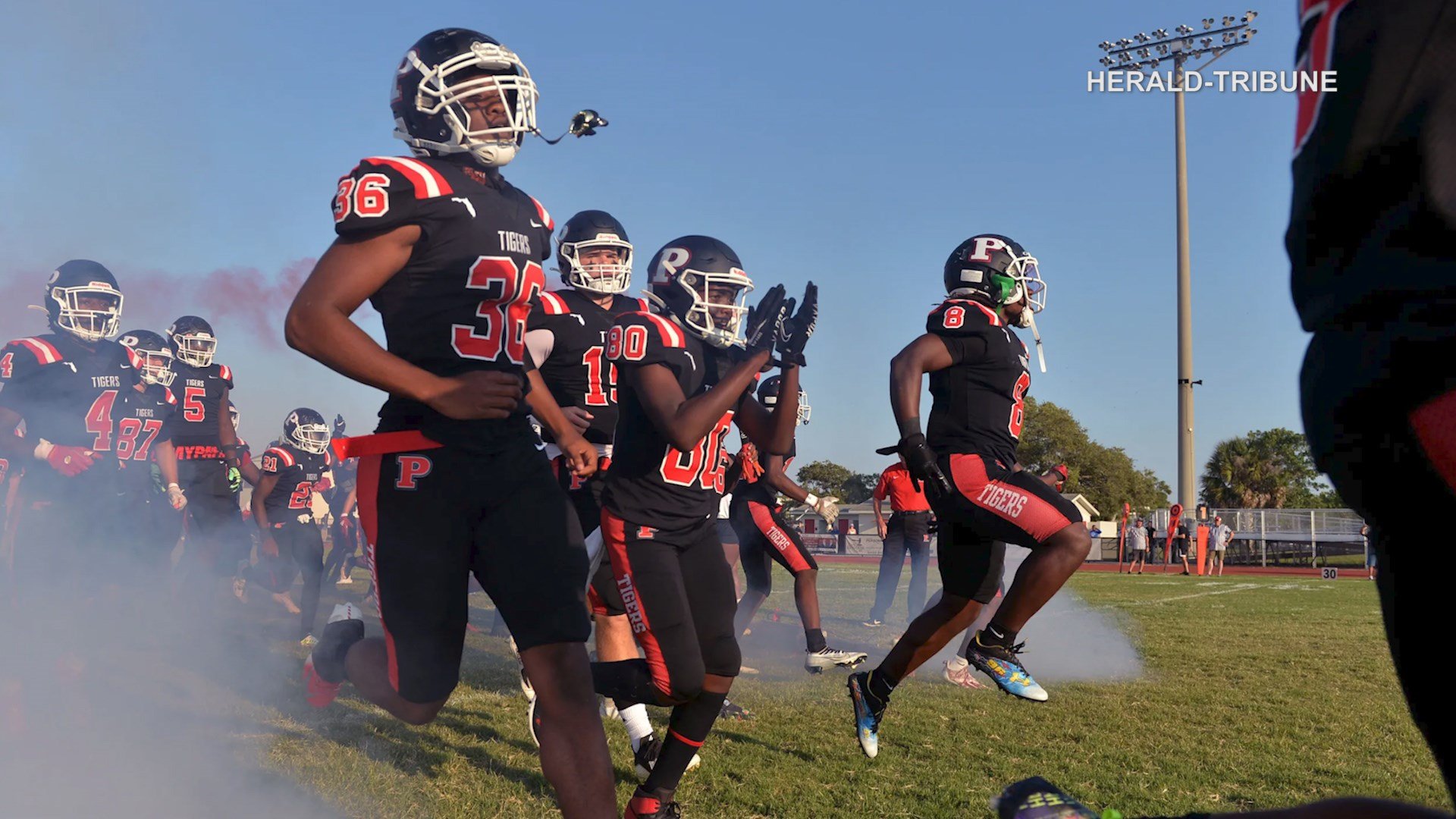 At a Palmetto High School spring football game against Tampa's Jesuit High school, a fight would break out and almost end badly after a single gunshot would be heard in the area.
The gunshot caused panic and chaos among fans and players at Palmetto High School and everybody would take off running for their lives as a result.
When things had calmed down, a 13-year-old would be arrested and accused of firing a gun during that brawl.
At least two weapons made it onto school property during the spring football game. Fortunately, no one was hurt in the incident.
"It is very disconcerting that two juveniles would bring guns onto a school campus, especially during a high school football game," Palmetto Police Captain Mike Stinson said. "We had plenty of officers there, school personnel and the officers responded immediately and that is how we were able to recover the gun and hopefully prevent further injuries, but it is very disconcerting and it is something we always worry about."
Investigators believe the fight was part of an "ongoing feud between several teen boys."
"It is a problem when you've got a 13-year-old running around at a high school game with a gun in his pocket. There's absolutely no reason why a 13-year-old should have a gun in his possession at all," said Capt. Stinson.
The 13-year-old was not a student at Palmetto High School.
"He is enrolled in the School District of Manatee County, but he does not attend one of our schools," district spokesperson Michael Barber. "He is right now, doing work virtually. What happened has nothing to do with Palmetto High School and as I said, the individual who was arrested is not affiliated with Palmetto High School."