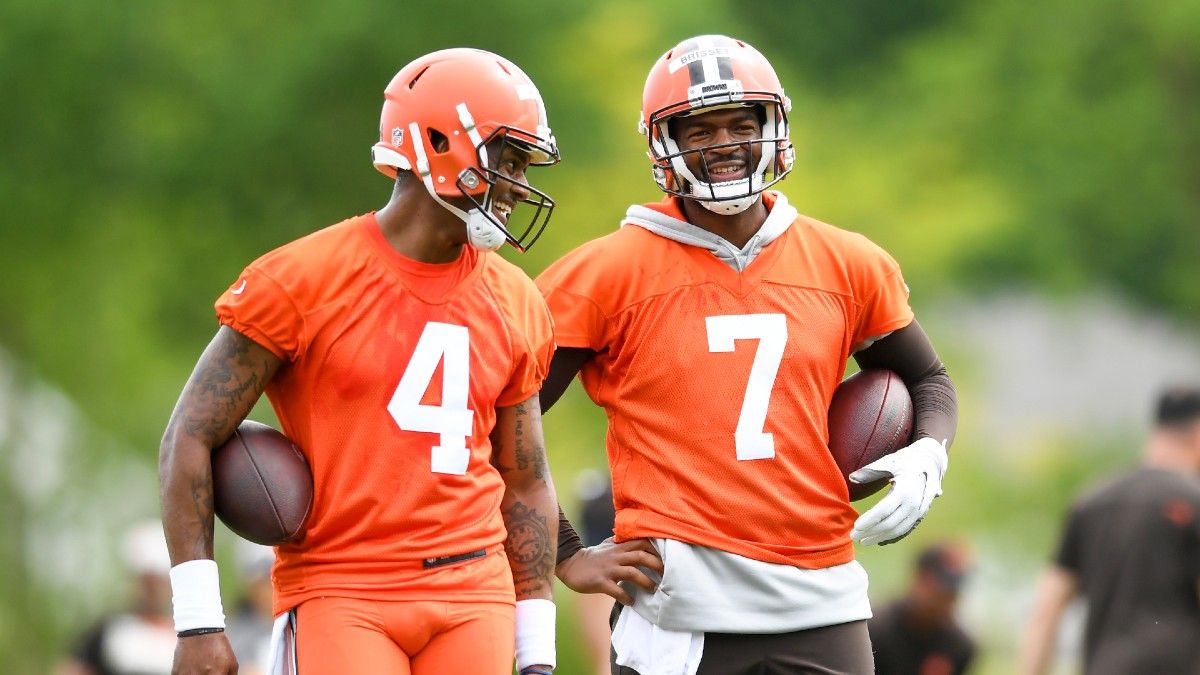 Jacoby Brissett knows who he is and it's not Deshaun Watson.
The seven-year pro has the handle on the Cleveland Browns starting quarterback job until Watson returns from his 11-game suspension following a lengthy legal battle with the NFL.
As the top man, it's no surprise that Brissett would have to field questions about the controversial QB. But one recent question left many people scratching their head.
Jacoby Brissett on how tough it is to try not to be Deshaun Watson on the field: