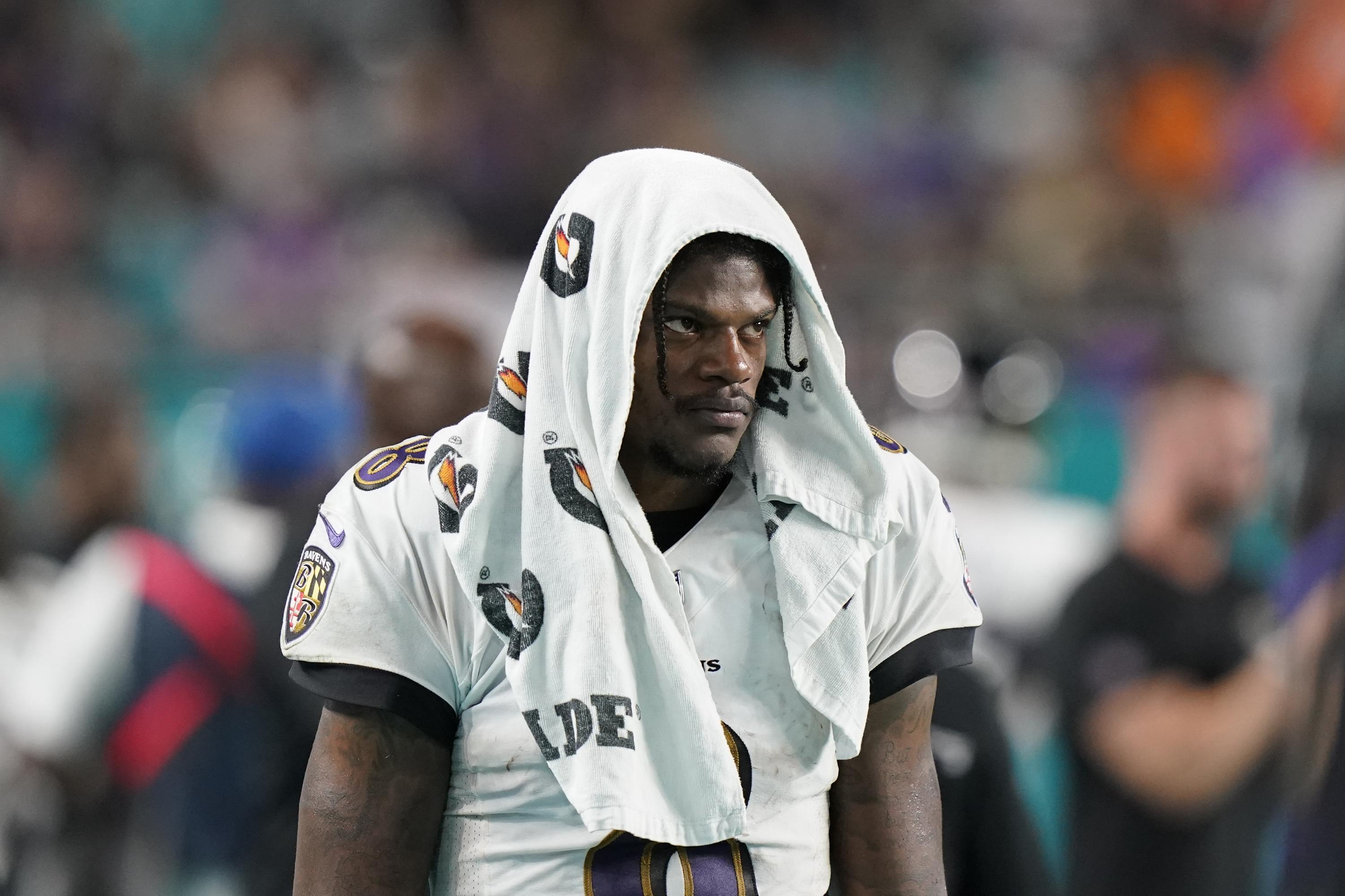 The 2022 NFL season starts in less than two weeks, and Lamar Jackson still does not have a long-term contract.
Earlier today, Jackson shot down a Twitter rumor saying that he had already turned down an offer of $250 million guaranteed from the Baltimore Ravens:
That's not even the most interesting thing the former NFL MVP did on social media today either. Jackson also "liked" a tweet featuring a picture of himself in a Miami Dolphins uniform.
"You both can come and cry in a Miami Dolphins uni," the caption of the tweet read. "Tears of joy when we hoist the [Lombardi]." 
What does this all mean? Nothing, right now, although Jackson did explain his feelings on the Dolphins in a subsequent tweet.
"I grew up a Dallas fan but Dolphins were second no doubt," the Florida native said about his favorite teams growing up.