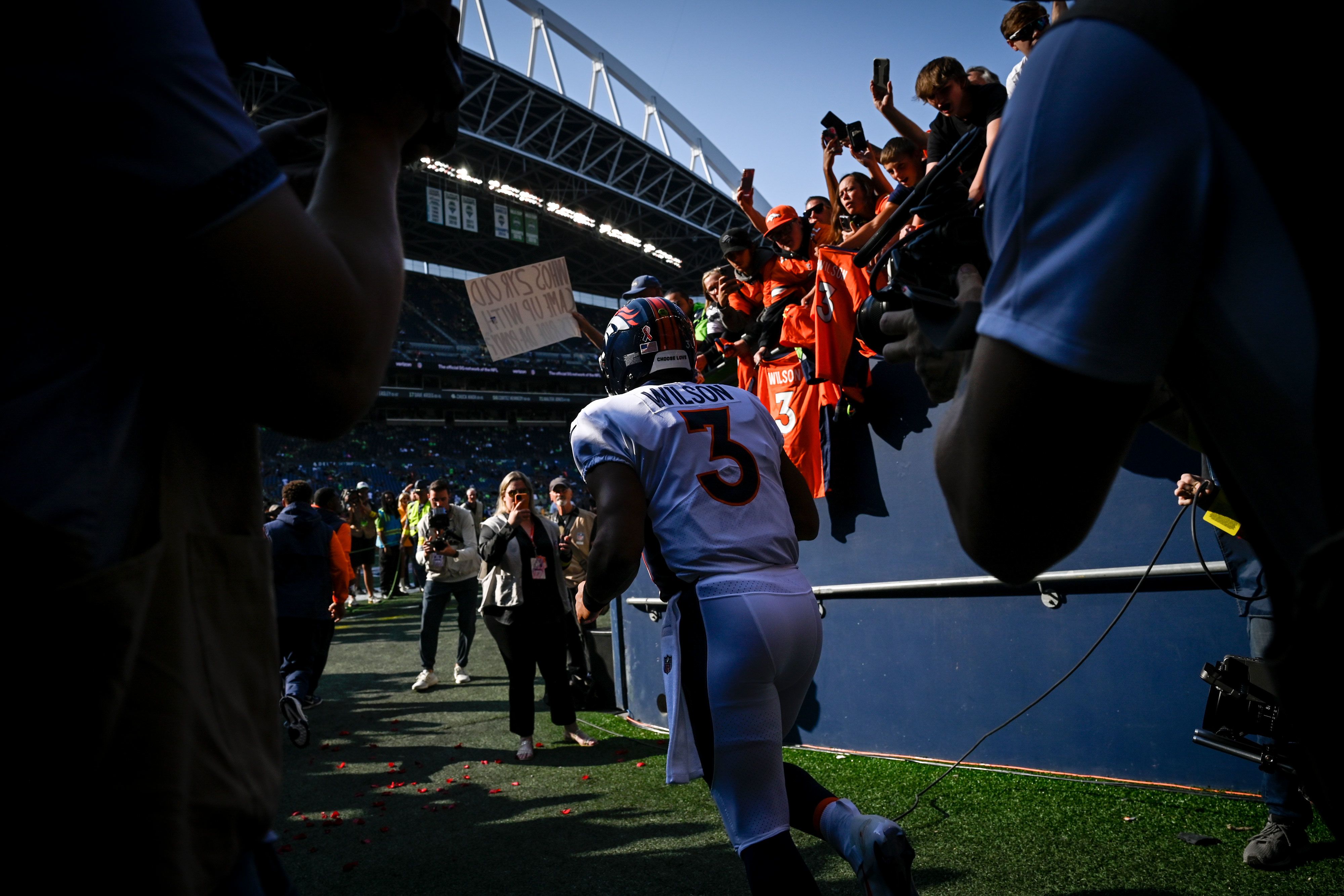 Old habits die hard.
Russell Wilson returned to Seattle on Monday night to take on his former team, the Seahawks and things did not go well as the Seahawks pulled off the upset, 17-16.
Following the game, Wilson answered questions, but as he got ready to sign off for the night, he almost uttered the old catchphrase of "Go Hawks" but caught himself and said "Go Broncos, let's ride" quip:
In his first game as a Denver Bronco, Wilson completed 29 of 42 passes for 340 yards and a 67-yard touchdown to Jerry Jeudy. However, the team had 3 different possessions in the red zone that led to 2 fumbles and a field goal.