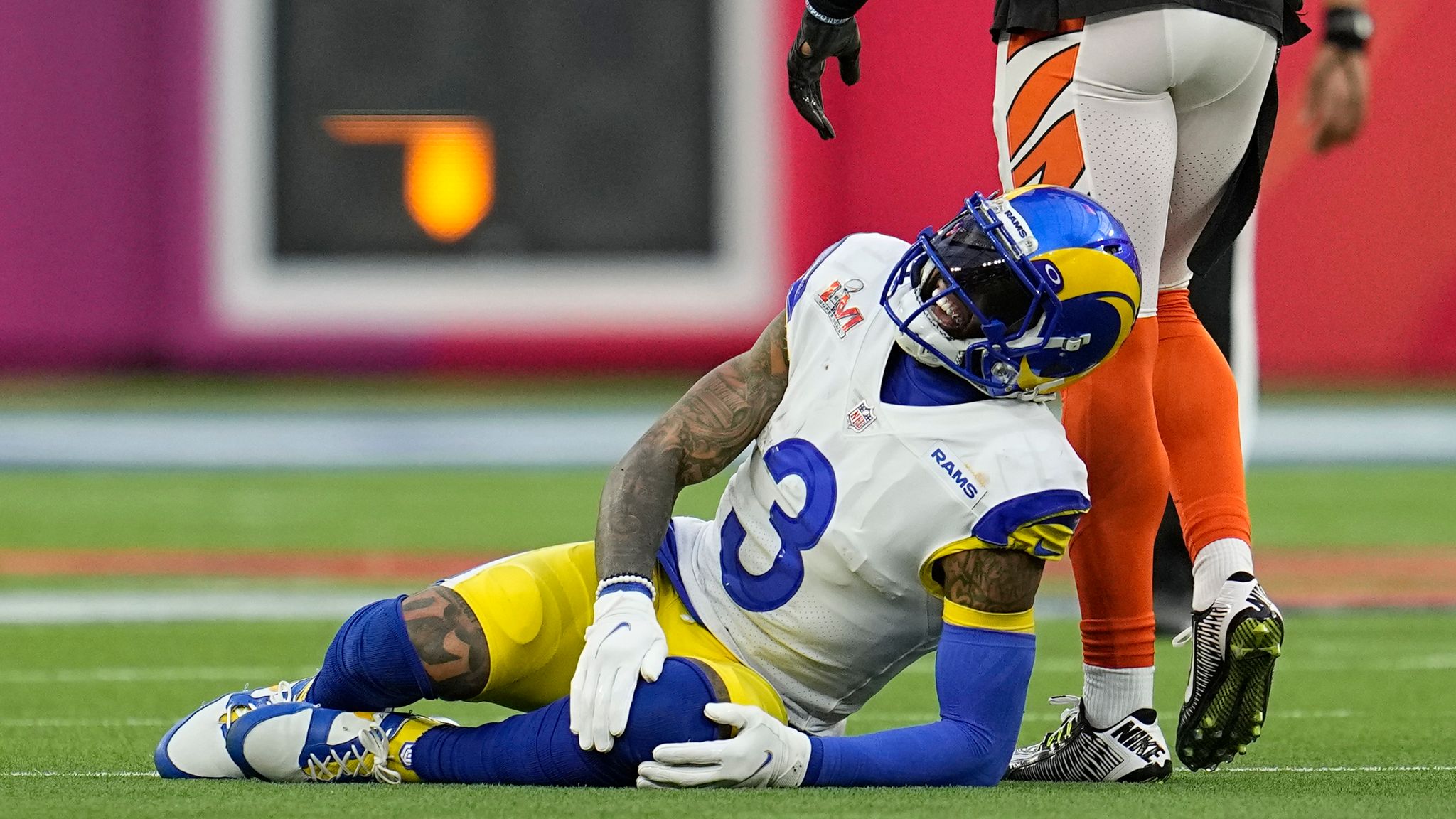 Odell Beckham Jr.'s return to the football hit a road block last week when it was reported that the Dallas Cowboys have fears about his surgically repaired knee and whether or not he can contribute this season.
But the concern with Beckham's health dates back to last week before he signed with the Los Angeles Rams.
According to Albert Breer of Sports Illustrated, the situation with OBJ's knee was so bad that the Rams thought he wouldn't be "able to make it through the year without his knee exploding."
Odell joined the Rams last November and helped fire them to Super Bowl glory earlier this year. However, he was unfortunate to suffer an ACL injury during the 23-20 win over the Cincinnati Bengals.
Beckham, who's a free agent visited the Dallas Cowboys, Buffalo Bills and New York Giants and left all three visits without signing a deal.