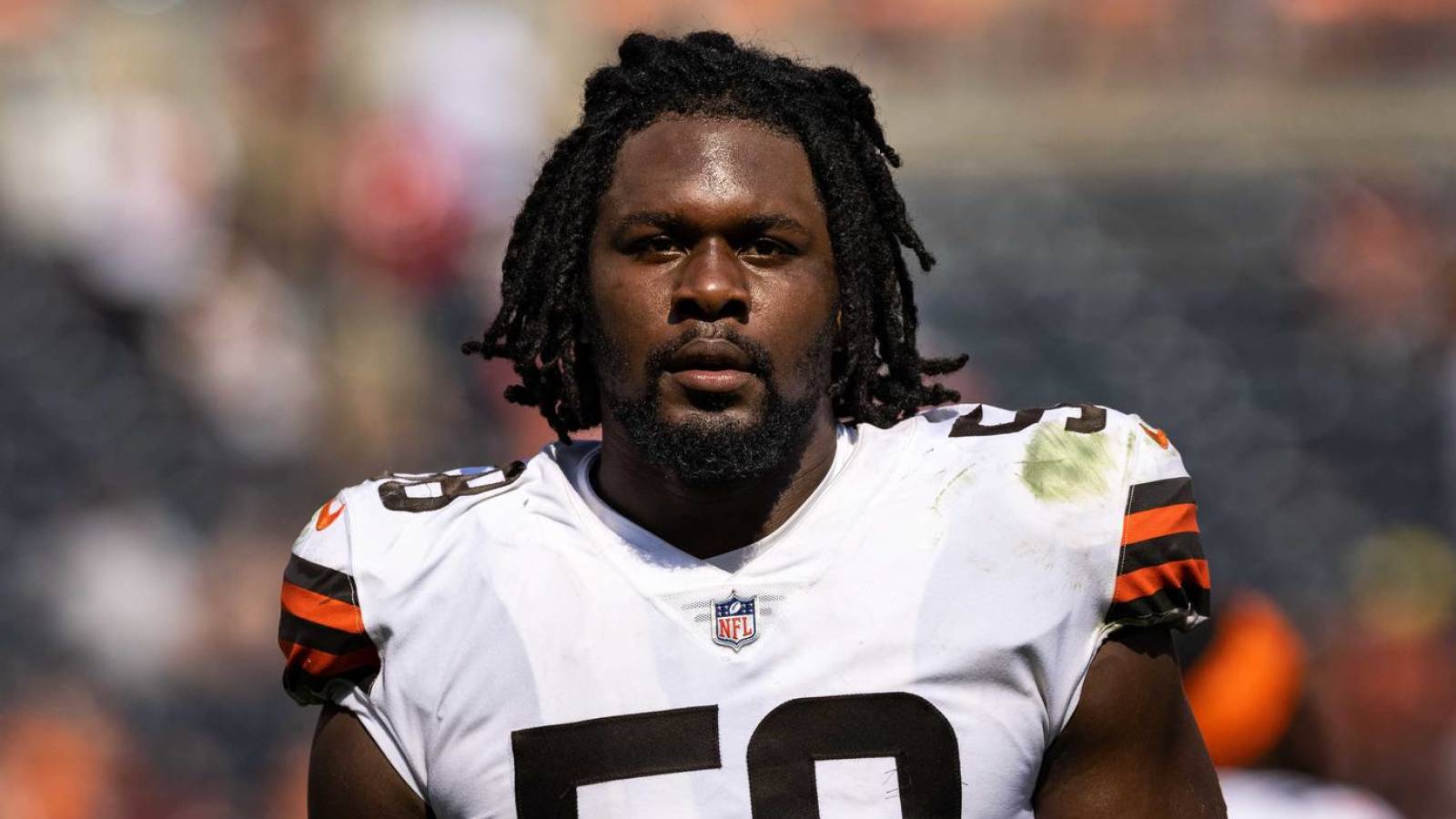 Malik McDowell was given his second chance in the NFL this year with the Cleveland and the former-second round pick showed flashes with the Cleveland Browns as he started 14 games this past season. Unfortunately, it doesn't look like McDowell's NFL career will continue and it has nothing to do with him on the field.
McDowell was once again arrested; This time for public exposure and assault on a deputy, according to South Florida Sun-Sentinel.
McDowell was charged with exposing himself in public, the assault on an officer and resisting arrest. Police records show that McDowell is still on probation in Michigan, so that will cause more issues as well. McDowell had prior charges in both 2017 and 2019. 
On Tuesday, footage was released showing a naked McDowell walking down the street and later getting into the physical altercation with a police officer:
TMZ has also obtained footage of McDowell's arrest:
The Cleveland Browns released this statement on the arrest:
"We are aware of the very concerning incident and arrest involving Malik McDowell and are in the process of gathering more information. We understand the severity of this matter and our thoughts are for the well-being of all involved. … No further comment at this time."
McDowell was a second round pick of the Seahawks in 2017. Due to injuries and his arrests, McDowell had not appeared in an NFL game until this season with the Browns, who signed him in May.
This season, McDowell appeared in 15 games, recording three sacks and 19 solo tackles. He will be an unrestricted free agent this offseason.