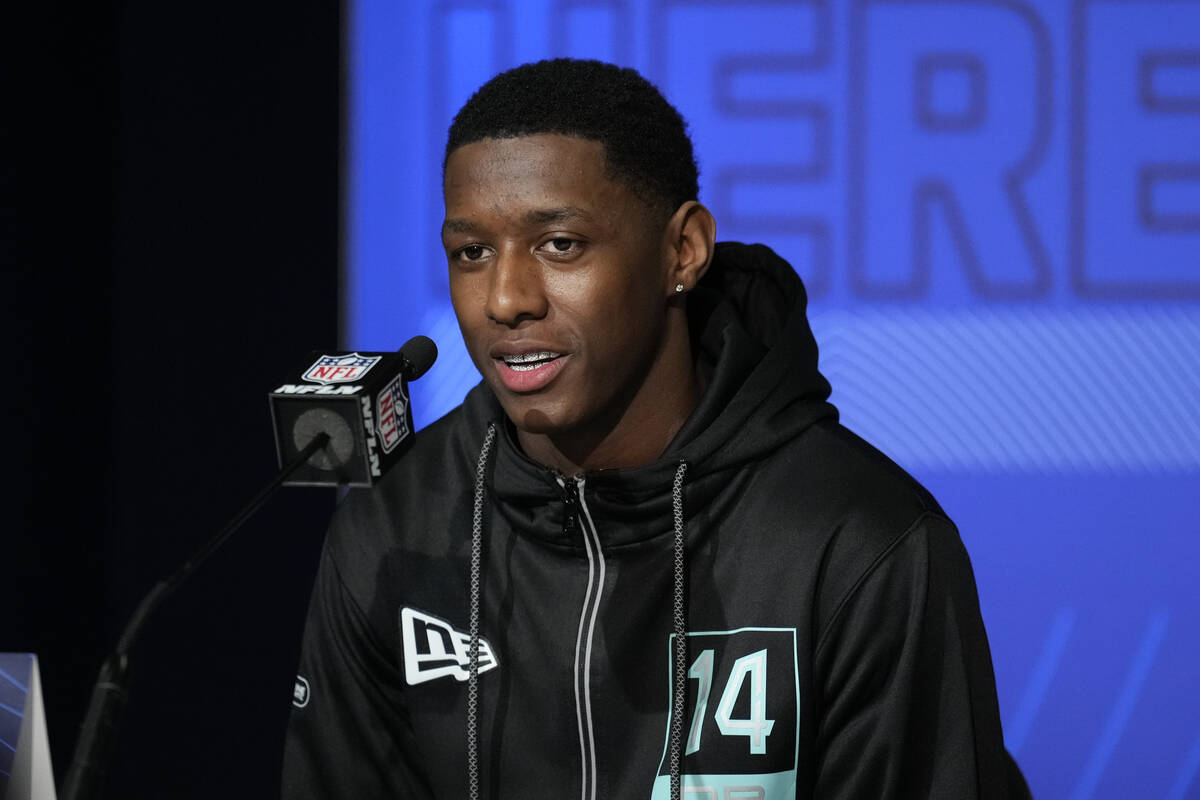 The NFL Draft has always been somewhat of a fashion show, dating as far back as 1996, when first overall pick Keyshawn Johnson took the stage in his snappy white, pinstripe suite.
Since then, many of football's top prospects have made it a point to look their best when their name gets called during one of the biggest nights of their careers. That still holds true today, as the best college football players in America have descended upon Las Vegas, Nevada, where many of their childhood dreams will come true.
Among them is Cincinnati cornerback Ahmad "Sauce" Gardner, who is expected to be the top defensive back off the board at tonight's draft. If that does end up being the case, Gardner will be in for a massive payday. And it appears as though he's already spending some of his future fortunes, as he showed up to today's event with a ridiculous diamond chain that features his nickname, "Sauce."
No word on how much that chain costs, but I'm pretty sure Gardner won't have any trouble affording it once he signs his rookie contract with whichever team is lucky enough to select him tonight.