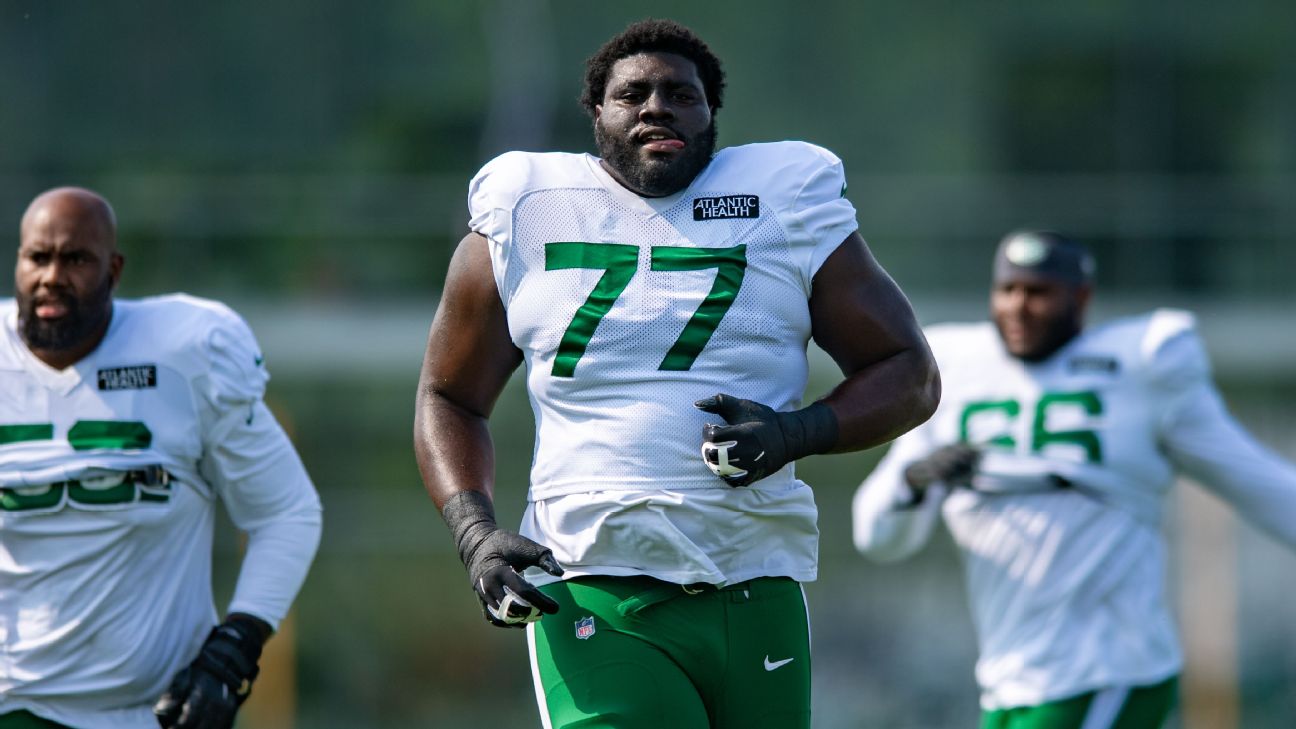 This is absolutely brutal.
On Monday, Jets offensive tackle Mekhi Becton left practice with an injury and while initially thinking it was a minor injury, the fear is that Becton suffered a season-ending injury, according to a report from Connor Hughes of SNY Sports.
Hughes reports the injury is to his cap and patella.
This would mark the second straight season Becton has suffered a serious knee injury. He suffered a MCL sprain in Week 1 of last season that kept him out all year. If his season is indeed over, Becton would have played in one out of 34 games in tow seasons and has yet to play a full season in his career. He missed two games with a shoulder sprain in 2020.
The Jets selected Becton with the No. 11 overall pick in the 2020 NFL Draft. They had hoped he would be the franchise left tackle but that hasn't panned out. Becton entered training camp this season as the team's starting right tackle.