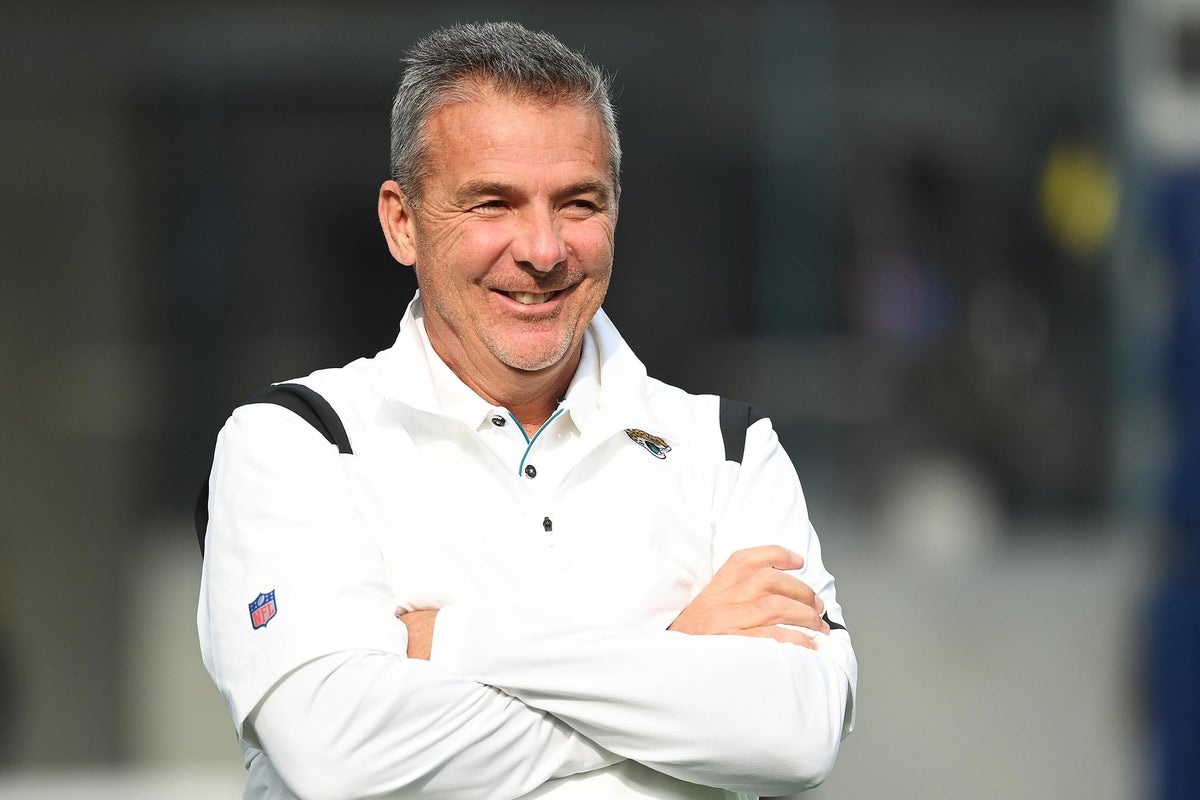 Urban Meyer is back.. well sort of.
The former college and Jacksonville Jaguars head coach is returning to FOX's "Big Noon Saturday" college football pregame show after his lasting less than a full season as an NFL head coach.
Fox announced Friday that Meyer would rejoin the show he was part of in its first two seasons.
After resigning as Ohio State's coach after the 2018 season, Meyer worked as an analyst for the Los Angeles-based studio show in 2019 and 2020. He then landed his first job as an NFL head coach with the Jacksonville Jaguars but lasted just 13 games before his tumultuous tenure came to an end in December.
Meyer was fired after the Jags went 2-11 and he was showered with several off-the-field controversies including being accused of kicking a former player and the infamous bar incident.