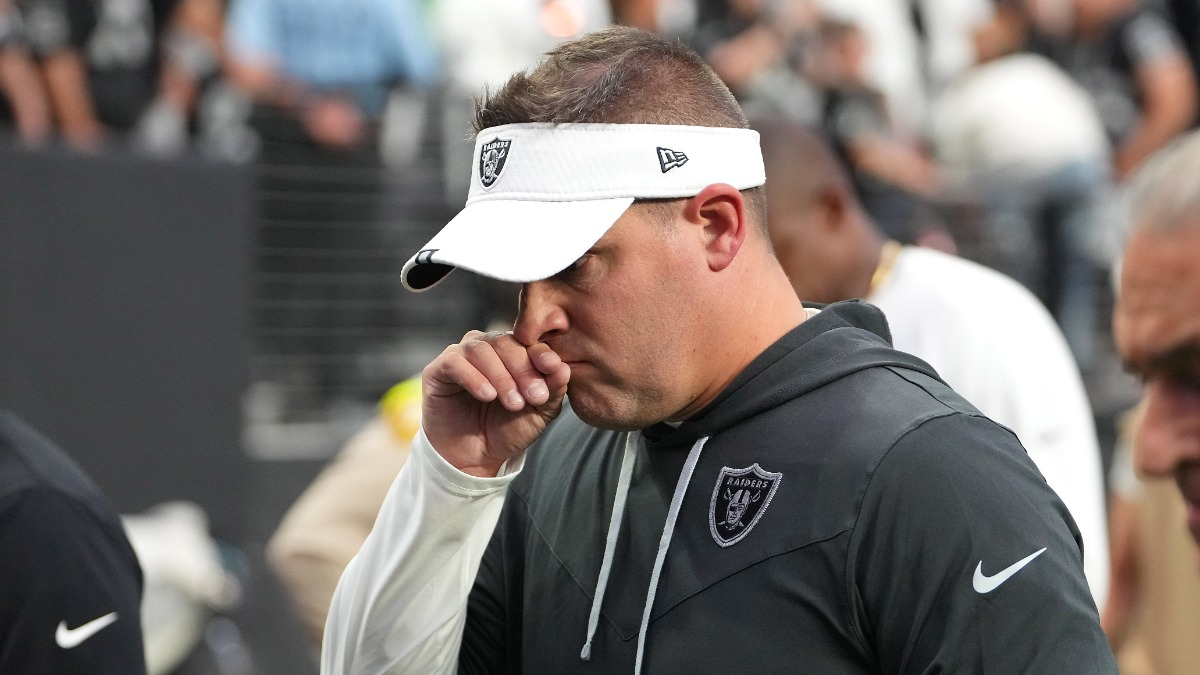 The Las Vegas Raiders are one team that came into the 2022 season with sky-high expectations after making some big-time offseason acquisitions…
Fast forward to week three, and the sky is already falling in Sin City with the team sitting at the bottom of the AFC West at 0-3.
The offense has been especially disappointing thus far, as they were expected to be one of the best in the league with the addition of wideout Davante Adams and the hiring of offensive guru Josh McDaniels.
With the Raiders' postseason chances officially on life support this early in the season, Raiders owner Mark Davis may not be content with sitting around and waiting for this team to find it's way.
According to ESPN's Paul Gutierrez, Davis had a "lengthy closed-door meeting" with Josh McDaniels following the Raiders' 24-22 loss on Sunday.
McDaniels had plenty of success during his days as the offensive coordinator in New England, but once again it doesn't appear as though his skills are translating to the head coaching position.
In his two seasons in Denver, McDaniels went 11-17, getting fired 12 games into his second season with the team sitting at 3-9.
If he doesn't start finding ways to get into the win column soon, his tenure in Vegas may be even shorter than his stint in the Mile High City.